Cherry is known for its medicinal values and cherry smoothie is one of the many ways to gorge on to its goodness. This beverage is an amazing fresh fruit smoothie. Learn how to prepare this fresh and healthy smoothie for breakfast with this recipe.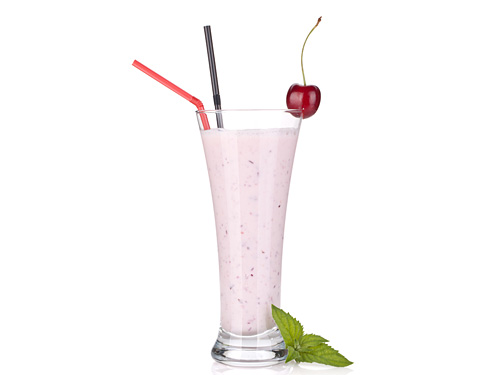 More Smoothie Recipes
Preparation Time:
15 minutes
Ingredients:
2 cups Fresh or Frozen Cherry, seeded
1/2 cup Plain Low Fat Yogurt
1 Banana
1 cup Milk
1 teaspoon Sugar
1/2 cup Crushed Ice
Directions:
Peel and slice banana.
Blend banana and milk together in a blender until puree.
Add plain yogurt, cherry, crushed ice and sugar and blend on high speed for 30-40 seconds.
Pour prepared smoothie in serving glasses, garnish with cherry and serve with straw.
Tips and Variations:
Use tart cherries to make healthy tart cherry breakfast smoothie.
Make this drink for party by adding scoop of vanilla ice cream in it.
Serving Ideas:
It is an ideal beverage for breakfast and party.