Orange Pineapple Juice Recipe
Orange Pineapple Juice is essentially an orange juice with a tang of a pineapple. This simple fruit juicing recipe combines the goodness of these two fruits in single refreshingly tasty beverage. However, the real benefit of this recipe is not taste but healthy nutritional values that you can't get from canned ones. The process used for juicing pineapple and orange in this recipe retains all its minerals, fibers and vitamins; making it most suitable for healthy juice diet and kids too.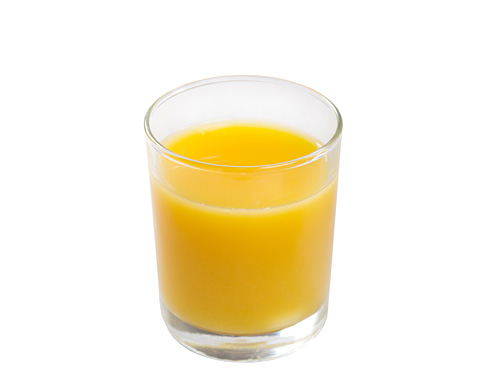 Preparation Time:
5 minutes
Ingredients:
4 Oranges
2 cups chopped Ripe Pineapple
1 pinch Ground Black Pepper
Salt
2 teaspoons Sugar (optional)
1 cup Water
Directions:
Wash and cut oranges into halves. Squeeze out its juice using citrus juicer and remove seeds.
Take pineapple pieces, salt, sugar, water and ground pepper in a blender or mixer and blend until smooth puree.
Strain and pour puree in a bowl, add orange juice and mix properly.
Fill up two serving glasses and serve.
Tips and Variations:
This recipe uses sugar to balance out the tangy taste of orange and pineapple. However, avoid it if both fruits are sweet.
Replace 1 cup water with 1 cup crushed ice to make it chilled.
Use sweetener instead of sugar if you are making it for diabetic person or for low calorie diet.
Use peeled orange sections (seeds removed) and blend them along with other ingredients and do not strain to make pulpy juice.
Serving Ideas:
Enjoy it as cool afternoon drink during hot summer. This is an ideal juice for kids too. Give sugarless pineapple and orange juice to toddlers as part of their balanced diet.