A medley of banana and orange is a treat to taste buds at anytime but most appreciable during hot and humid days. Fresh and frosty banana orange juice is very easy to prepare at home. Make this juice today to get relief from scorching heat of hot summer and experience its thirst quenching and palate satisfying capabilities.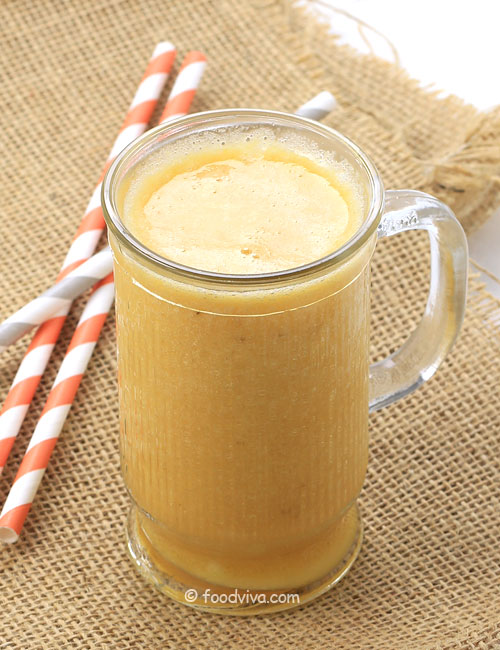 Preparation Time:
10 minutes
Ingredients:
1 medium Banana, peeled and chopped
2 Oranges, rinsed and cut into halves
5-6 Ice Cubes
Directions:
Squeeze out juice from each orange halves using citrus fruit juicer and pour into a blender jar.

Add chopped banana and ice cubes.

Blend them in a blender until smooth and slushy puree.

Orange banana juice is ready. Fill up glasses with it, garnish with skewered banana wheels and serve.
Tips and Variations:
Add honey or sugar while blending all ingredients to sweeten it.
Serving Ideas:
It can be served in breakfast or any time of the day to get nutrition and energy.