Coconut is a tropical fruit and its a key ingredient in many recipes. Coconut flesh and its water are rich in sugar, fiber, proteins, antioxidants, vitamins and minerals and smoothie is a great way to get them all. Discover how to make nutrient rich coconut smoothie at home with this easy recipe.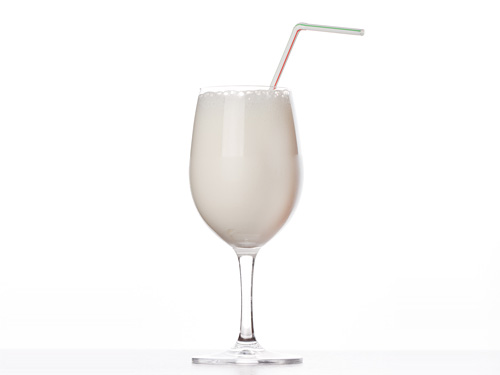 More Smoothie Recipes
Preparation Time:
15 minutes
Ingredients:
1/2 cup Fresh Coconut Flesh
1 cup Coconut Juice
1 Banana
1/2 cup Vanilla Ice cream
1/2 cup Milk
1/2 cup Crushed Ice
Directions:
Place coconut flesh or meat and coconut juice in a blender jar and blend until smooth puree.
Add banana and milk and blend it again for few seconds.
Add ice cream and crushed ice and blend on high speed for approx 30 seconds or frothy.
Pour prepared mixture in serving glasses and serve.
Serving Ideas:
Serve it as a dessert or as a healthy breakfast drink.