Chocolate Peanut Butter Smoothie Recipe
Chocolate Peanut Butter Smoothie is one of the best combinations of chocolate syrup, peanut butter and banana into smooth creamy concoction. This creamy and healthy smoothie recipe is sure way to tantalize your taste buds and satisfy your palate. Learn how to make it with this recipe.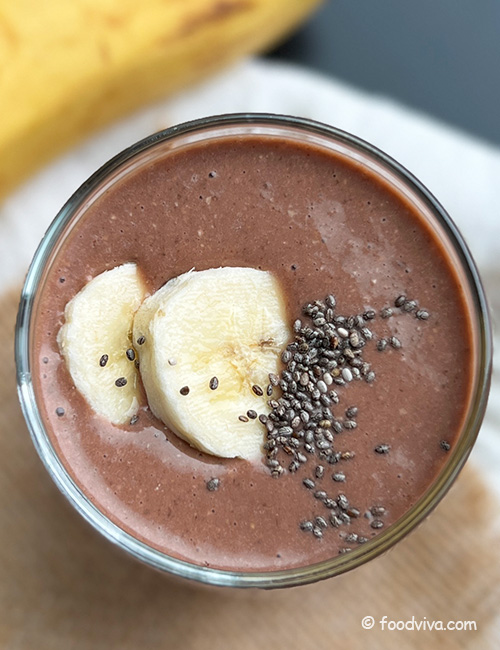 More Smoothie Recipes
Preparation Time:
 10 minutes
Ingredients:
2 tablespoons Chocolate Syrup
2 tablespoons Peanut Butter
1 Frozen Banana, chopped
1/2 cup Milk
1/2 cup Vanilla Yogurt
Directions:
Take all ingredients in a blender jar and blend until smooth puree.
Pour it in serving glasses.
Healthy smoothie with peanut butter and chocolate syrup is ready.
Tips and Variations:
If you are using fresh banana, then add some ice cubes to make a chilled smoothie.
Serving Ideas:
It can be served in breakfast, afternoon or evening. This makes up for a great dessert as well.