Peanut Butter Smoothie Recipe
Peanut butter can put to a better use to make tempting smoothie apart from using it as bread spread. This creamy butter, with its smooth rich and flavorful taste makes for a satisfying smooth peanut butter smoothie which is not just creamy and frothy but healthy as well. A simple recipe to prepare creamy smoothie without adding banana or any other fruit is as given below.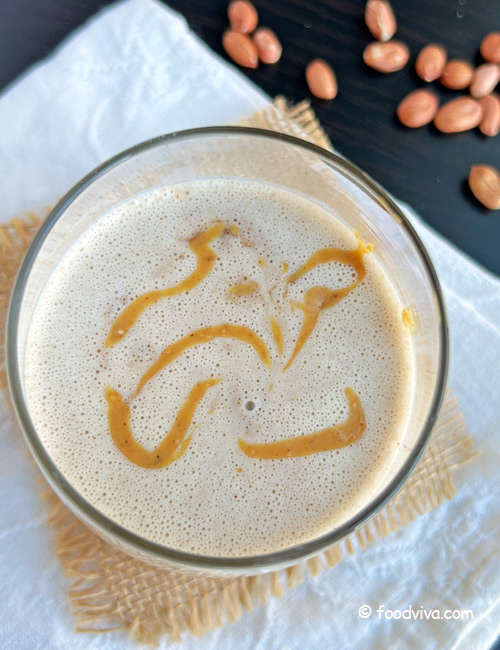 More Smoothie Recipes
Preparation Time:
10 minutes
Ingredients:
2 tablespoons Peanut Butter
1 cup Ice Cream (Vanilla)
1/2 cup Milk or Soymilk
2 tablespoons Jelly (any flavor) (optional)
1/2 cup Yogurt (Vanilla or Plain)
Directions:
This recipe uses vanilla ice cream, plain milk and vanilla yogurt to achieve smooth and creamy taste.
Add peanut butter, milk, jelly and yogurt in a blender. Blend until smooth.
Add ice cream and blend again for 20 seconds on high speed to make it foamy.
Pour it in a tall serving glass.
Garnish creamy peanut butter smoothie with banana wheels and serve.
Taste:
Sweet, creamy and foamy
Serving Ideas:
Serve it as a breakfast drink, as a dessert or as an evening snack.