Mango Avocado Salad Recipe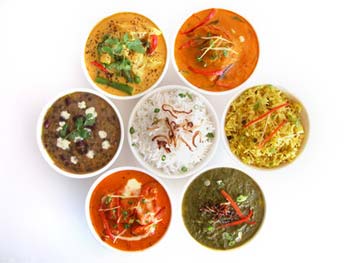 This salad is a tempting and tantalizing combination of ripe mangoes and avocado coated with lime and vinegar dressing. It is very easy and healthy recipe for appetizer, light meal or snack. 
More Salad Recipes
Preparation Time:
15 minutes
Ingredients:
2 Ripe Mangoes
1½ Avocados
1 cup Lettuce Leaves, torn into bite size pieces
1 tablespoon Lime Juice
1/2 tablespoon Balsamic Vinegar
2 tablespoons Olive Oil
Salt and Pepper to taste
Directions:
Peel, pit and cut mangoes into cubes.
Peel and halve avocado and remove stone. Dice avocado into cubes.
Take lime juice, olive oil, balsamic vinegar, salt and pepper in a small jar. Close the lid and shake well to blend all ingredients.
Mix mango pieces, torn lettuce leaves and cubed avocado in a bowl. Toss gently to mix well.
Pour salad dressing over it and toss gently to coat.
Serve it in a serving plate.
Mango avocado salad is ready. Serve it immediately.