Cucumber Tomato Salad Recipe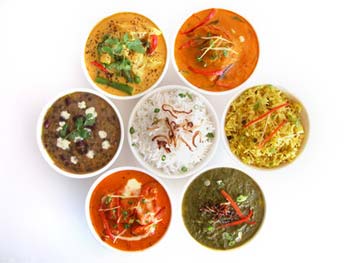 Are you looking for simple, easy, delighting and healthy season's fresh vegetable based accompaniment for your BBQ or grilled food? Then try this recipe of cucumber tomato salad with vinaigrette dressing. The veggies drenched in olive oil and spices infused apple cider vinaigrette dressing is simply heaven!
More Salad Recipes
Preparation Time:
10 minutes
Ingredients:
1 medium size English Cucumber, peeled and sliced
2 medium size Ripe Tomatoes, sliced
1/2 Red Onion, peeled and chopped
2 tablespoons Fresh Parsley or Fresh Cilantro, chopped
Vinaigrette Salad Dressing Ingredients:
2 tablespoons Cider Vinegar
3 tablespoons Olive Oil
1 teaspoon Sugar
1/4 teaspoon Fresh Ground Black Pepper
Salt
Directions:
First prepare vinaigrette salad dressing by whisking together cider vinegar, olive oil and sugar in a small bowl. Season it with salt and pepper to taste.
Combine cucumber, tomatoes, onion and fresh parsley/cilantro in another bowl and drizzle with prepared salad dressing. Gently toss to evenly coat veggies with it and serve.