Tomato Basil Pasta Salad Recipe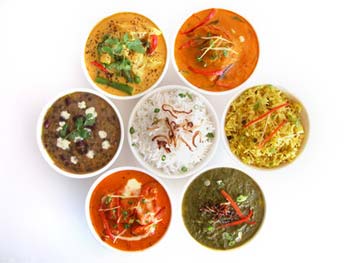 Delicious pasta salad made using fresh tomato and basil is every Italian food lover's delight. This simple but zesty salad is not just easy to prepare but also has a taste to die for. This recipe allows every ingredient's taste and flavor to come out and compliment each other. Learn how to make fresh, delicious and tangy penne pasta salad with tomato and basil with this easy salad recipe.
Preparation Time:
20 minutes
Ingredients:
1 cup Penne Pasta
1/4 cup Parmesan Cheese, grated
2 cloves Garlic, crushed
1/4 cup Fresh Basil Leaves, shredded
2 cups Cherry Tomatoes, halved
1/2 tablespoon Balsamic Vinegar
2 tablespoons Olive Oil
Salt and Pepper
Directions:
Combine tomatoes, basil, balsamic vinegar, crushed garlic, parmesan cheese and olive oil in a bowl and toss well. Let it sit at room temperature until pasta is ready.
Boil 4-5 cups water in a large pot. Add a pinch of salt and penne pasta in it. Cook them for around 10-12 minutes or until al dente (firm but not hard). Drain and run them through cold water and mix with prepared tomato mixture
Season with salt and pepper to taste and mix well.
Serve it at room temperature.
Tips and Variations:
You can also use bow tie or fusilli pasta in this recipe.
Serving Ideas:
Serve it with bread of your choice or as a side dish for meat, chicken and fish.