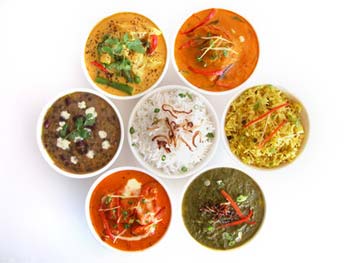 Want to make your light summer meal even more yummier? Then try this cream fruit salad recipe and enjoy the cream cheese coated freshly cut fruits. Apart from cheese and mixed fruits, this recipe also uses yogurt to make it creamier.
Preparation Time:
10 minutes
Ingredients:
1/2 Orange
1/2 cup Pineapple Pieces
1/2 Apple
1/2 cup Grapes (seedless)
4-5 Strawberries
1/2 cup Cream Cheese
1/2 cup Plain yogurt
1 tablespoon Sugar
Directions:
Peel orange and separate the segments. Remove skin and seeds from each segment.
Take a half piece of an apple. Remove seeds and cut it into medium sized pieces.
Cut strawberries into halves.
Mix all fruits in a big salad bowl.
Mix plain yogurt, cream cheese and sugar in another bowl. Beat until mixture becomes smooth.
Pour cream over mixed fruits and toss gently until fruit pieces are coated well with it.
Place salad in refrigerator for 1 hour and serve chilled.