Red Potato Salad with Dill Recipe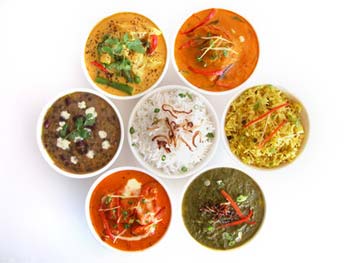 Stomach filling red potato salad with dill is not just easy to prepare for perfect summer outing but healthy as well. The tangy and creamy mix of chopped dill pickle, mayonnaise and sour cream makes a perfect dressing for this salad.
Preparation Time:
10 minutes.
Cooking Time:
20 minutes + 1 hour
Ingredients:
1½ pounds New Red Potatoes
1/4 cup Sour Cream
1/2 cup Mayonnaise
1/2 teaspoon Celery Seeds
3 tablespoons finely diced Dill Pickles
1/4 cup chopped Fresh Parsley
1/2 cup chopped Red onion or Green onion
1/4 teaspoon Fresh Ground Pepper
Salt
Directions:
Rinse potatoes and cut them into 1-inch cubes, transfer them to a medium size pot and cover them with water. Season with salt and cook until tender. Remove pot from the heat and drain potatoes, cool them at room temperature and peel its skin.
Mix sour cream, mayonnaise, celery seeds, diced dill pickle, chopped fresh parsley, chopped onion, ground pepper and salt in a bowl.
Add cooked potatoes and stir to coat them with dressing.
Creamy red potato salad with dill is ready. Keep it in refrigerator for about 1-2 hours before serving.