Apple Raisin Salad Recipe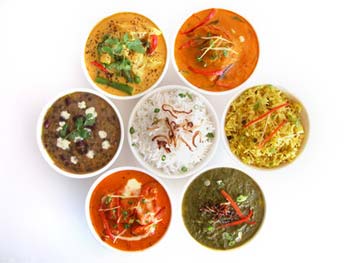 Apple and lettuce are great ingredients for salad on its own. However, when they are combined with chewy raisins, crispy toasted pecans and dressed with creamy mayonnaise and sweet honey, a new tasty, zesty salad is made. If you don't have time to cook and still want to carry something delicious to a pot luck party, then this healthy apple raisin salad will be a hands-down winner.
Preparation Time:
10 minutes
Ingredients:
1 Apple, peeled, cored and cubed
1 cup Lettuce Leaves, torn into bite size pieces
1/3 cup Raisins
2 tablespoons Toasted Pecan, chopped
2 tablespoons Mayonnaise
1 teaspoon Cider Vinegar
1/2 teaspoon Honey
Salt and Ground Black Pepper
Directions:
Combine apple cubes, torn lettuce leaves, raisins and chopped pecans in a bowl.
Add mayonnaise, salt, pepper, honey and cider vinegar in it and mix them thoroughly.
Place it in refrigerator for 1-2 hours to rest and serve chilled.