Watermelon Tomato Feta Salad with Mint Recipe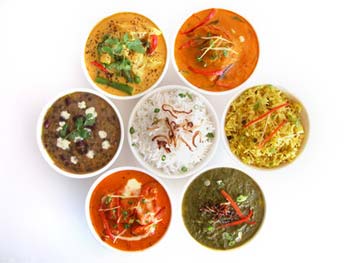 This salad is a palatable combination of fruit, vegetable and cheese. When watery watermelon, ripe and juicy sweet tomatoes and grainy feta cheese are combined together with fresh mint leaves and extra virgin olive oil, the result is tempting and perfectly balanced sweet and tangy watermelon tomato salad.
Preparation Time:
15 minutes
Ingredients:
3/4 lb Watermelon, deseeded and diced into chunks
3/4 lb Ripe Tomatoes, cut into wedges
2 tablespoons Fresh Mint Leaves, chopped
1/2 cup Feta Cheese, crumbled
3 tablespoons Extra Virgin Olive Oil
Salt
Directions:
Combine watermelon chunks and tomato wedges in a bowl. Add crumbled feta cheese and mint leaves.
Drizzle with olive oil and season with salt to taste. Toss gently and mix all ingredients.
Refreshing tomato salad with a twist of watermelon and feta is ready. Serve it immediately.
Tips and Variations:
Water tends to come out from watermelon over time. Hence, do not sit it for a long time after preparation. Use pre-chilled ingredients for best texture and results and prepare just before serving.
Serving Ideas:
Serve it by itself as evening snack or as a side dish for dinner.