Sun Dried Tomato Salad with Spinach and Feta Cheese Recipe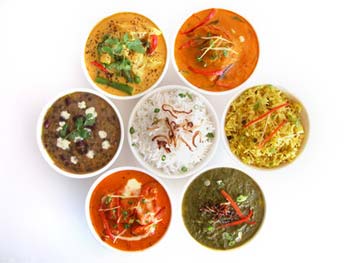 This is a healthy salad made from sun dried tomatoes for extra flavors and visual appeal. The sun dried tomato salad having spinach and feta cheese can enhance the taste of many Italian dishes like bruschetta and puttanesca when served as a side.
Preparation Time:
10 minutes
Ingredients:
1/2 cup Sun dried Tomatoes
3 tablespoons Spring Onion, chopped
4 oz Feta Cheese, crumbled
1/2 cup Baby Spinach
3 tablespoons Fresh Italian Parsley, chopped
1/2 cup Lettuce, torn into bite size pieces
1/4 cup Walnuts toasted and chopped
1 cup Bread Croutons
1½ tablespoons Fresh Lemon Juice
2½ tablespoons Olive Oil
1/4 teaspoon Freshly Ground Black Pepper
Garlic Salt
2 cups Water
Directions:
Heat 2 cups water in a small pot and take it away from heat. Add sun-dried tomatoes in it and soak for 8 to 10 minutes. Drain and slice them.
Combine sliced tomatoes, spring onion, baby spinach, parsley, lettuce and walnuts in a large bowl.
Add lemon juice, olive oil, black pepper and garlic salt over it and toss gently to mix all ingredients.
Add bread croutons and crumbled feta and mix again. Serve at room temperature.