Vegan Potato Salad Recipe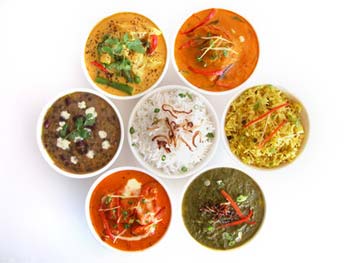 Vegan potato salad, a vegan variation of potato salad, is a tempting and hunger satisfying vegetarian dish and great accompaniment for burgers and sandwiches. This recipe uses vegan mayonnaise and vegan mustard based salad dressing as well as fresh dill, celery, green onion and freshly ground black pepper to make it even more delicious.
Preparation Time:
10 minutes
Cooking Time:
15 minutes + 1 hour
Ingredients:
4 medium size Red or Yukon Golden Potatoes
1/3 cup Vegan Mayonnaise
1 Celery stalk, finely chopped
1 tablespoon chopped Fresh Dill
1½ tablespoons sliced Green Onion (scallions)
1 tablespoon Vegan Mustard
1/2 tablespoon Lemon Juice (optional)
1/4 teaspoon Fresh Ground Pepper
Salt to taste
Water
Directions:
Scrub potatoes and cut them into cubes. Place them in a pot and cover with water. Season with salt and cook until soft or for around 10-15 minutes. Time may vary according to size of cubes and potato types. Do not overcook them otherwise they will turn mushy.
Drain and cool them. Peel skin if desired. (It also tastes well with skin.)
Prepare salad dressing by mixing mayonnaise, chopped celery, chopped fresh dill, chopped green onion, lemon juice and mustard in a big bowl.
Add cooked potato cubes and stir to mix thoroughly. Season with salt and fresh ground pepper to taste.
Creamy vegan potato salad is ready.
Place it in refrigerator for 1 hour and serve it chilled.