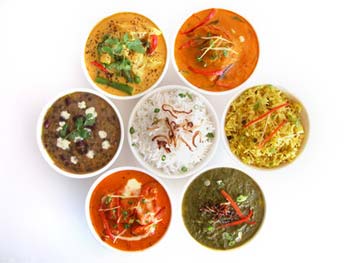 This is a visually as well as taste buds delighting Mexican salad made by arranging fresh vegetables and salad dressing in multiple layers with base layer being made of corn breads. This Mexican salad is so delicious that its now getting popular in USA too.
More Salad Recipes
Preparation Time:
15 minutes
Ingredients:
3 cups Cornbread cubes
1/2 cup Sour Cream
1/2 cup Mayonnaise
1/2 pack Ranch Dressing Mix
1 cup cooked Black Beans
1 cup boiled Corn Kernels
1 cup diced Tomato
2 tablespoons chopped Green Onion
2 tablespoons chopped Green Bell Pepper
1 chopped tomato
1 cup shredded Cheddar Cheese
Directions:
Mix sour cream, mayonnaise and ranch dressing in a bowl. Whisk them together to prepare salad dressing.
Crumble cornbread in another bowl.
Take a large serving dish. Make a bottom layer with 1/2 of crumbled bread.
Make a layer of 1/2 of beans and 1/2 of corn kernels over bread.
Cover a layer with 1/2 of chopped green onions, 1/2 of diced tomatoes and 1/2 of chopped green bell peppers.
Spread 1/2 of prepared salad dressing evenly over it.
Sprinkle 1/2 of cheddar cheese over it evenly.
Repeat layers using remaining 1/2 of ingredients. Garnish with cheddar cheese.
Cover tightly with plastic wrap and place it in refrigerator for 2-3 hours to chill.
Serve chilled cornbread salad by itself or as an accompaniment.
Tips and Variations:
If cornbread is not available in your grocery store, then use cornbread mix and follow direction given on its pack and prepare it at home.
If you want to use fresh corn, then boil corncob and then remove its kernels.
If you don't want to make layers of vegetables, then you can mix all of them with salad dressing and spread it over cornbread layer.