Frozen Fruit Salad Recipe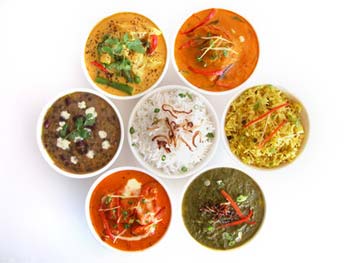 Have you ever tried dessert of frozen fresh fruits? This frozen fruit salad recipe is about trying out newer and fancier ways of savoring the fresh fruits and beating the hot summer heat. As name suggests, it involves freezing the fresh cut fruits into mix fresh fruit juice and serving it frozen. This best looking dessert has colorful and tempting appeal and can be enjoyed as a dessert too. 
Preparation Time:
10 minutes
Ingredients:
4 Bananas, sliced
1 cup Strawberries
1 cup Ripe Mango pieces
2 (8 oz) can Crushed Pineapple with juice
1/2 cup Frozen Orange Juice (thawed)
1/2 cup Frozen Lemonade (thawed)
3 tablespoons Sugar
1 cup Water
Directions:
Take a big bowl, add water and sugar in it and stir until sugar is dissolved.
Add and mix orange juice, crushed pineapple and lemonade.
Add strawberries, ripe mango pieces and sliced bananas. Stir for a minute and mix properly.
Pour prepared mixture in a large rectangular glass container.
Freeze it for 8-10 hours until it becomes solid.
Take it out from freezer 10 minutes before serving and cut it into small cubes and serve.