Silken Tofu Smoothie Recipe
This is a delicious and delighting frozen drink made from silken tofu, pineapple juice, frozen raspberries and blueberries. Learn how to make it in no time with this easy and creamy silken tofu smoothie recipe.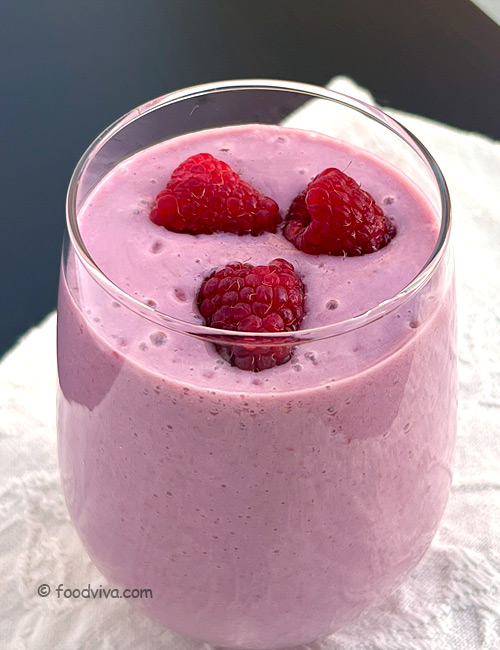 More Smoothie Recipes
Preparation Time:
10 minutes
Ingredients:
1 cup Pineapple Juice
1/2 cup Frozen Raspberries
1/2 cup Frozen Blueberries
1/2 cup Silken Tofu
1 tablespoon Honey or Sugar
4 Ice Cubes
Directions:
This recipe uses frozen berries. However, you can also use fresh raspberries and fresh strawberries as well. If you are using fresh berries, then add more ice to make it fully chilled.
Drain the excess water from silken tofu.
Blend silken tofu, pineapple juice, frozen raspberries, frozen blueberries, honey and ice cubes in a blender until smooth and frothy texture.
Pour prepared smoothie in serving glasses, garnish with raspberries and serve.
Serving Ideas:
Serve it as a dessert and make your party rock. It is heavy and filling, make one for yourself when you need something quick yet delicious to satisfy your palate and hunger.