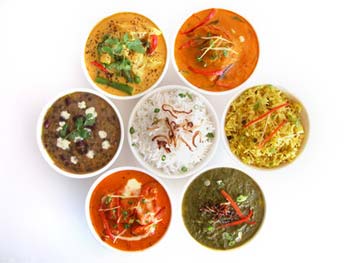 Tembleque, a classic dessert made with coconut milk, cornstarch and sugar, looks like jelly but tastes like pudding. It is either made with coconut milk or coconut cream but this recipe uses coconut milk. This easy and instant Puerto Rican style coconut pudding recipe takes just few minutes to cook a great dessert at home.
More Pudding Recipes
Preparation Time:
 10 minutes
Ingredients:
3½ cup unsweetened Coconut Milk
1/2 cup Cornstarch
5 tablespoons
1/4 teaspoon Salt
1 tablespoon toasted and sweetened Coconut Flakes
Ground Cinnamon, for garnishing
Directions:
Combine coconut milk, cornstarch, sugar and salt in a thick-bottomed medium size saucepan and mix well.
Cook on medium heat until mixture becomes thick. Keep stirring constantly while cooking.
When mixture is thick enough, turn off heat. (When ready, it will coat the back of the spoon evenly when dipped and taken out quickly).
Pour it in a greased square dish or round mold. If required, strain it while pouring it.
Let it cool at room temperature. Cover with a plastic wrap and refrigerate for at least an hour to chill and set.
Unmold pudding and cut into square portions.
Garnish chilled tembleque with ground cinnamon and coconut flakes and serve.
Tips and Variations:
Garnish it with dry fruits or chocolate shavings for making it look more stunning and inviting.
Make sure that you stir constantly while cooking to prevent any lumps getting formed. Don't worry if it gets lumpy, strain it before pouring into the molds.
Always use heavy bottomed saucepan as it will help prevent pudding from burning if heat is too high.
You can use coconut cream instead of coconut milk. If you are using coconut cream, then add some regular milk to reduce the thickness of the batter.
Taste:
 Sweet and creamy coconut custard with pudding like texture and jelly like looks.
Serving Ideas:
 It can be served as a dessert in birthday parties. It is a sweet and healthy homemade savory to enjoy during holidays like Christmas or any other special occasion.