Peppermint Milkshake Recipe
Refresh and recharge yourself with peppermint shake this holiday season. Learn how to make invigorating and aromatic chocolate flavored peppermint milkshake with milk, ice cream, chocolate syrup and peppermint extract in less than 5 minutes by following this recipe. Not only that, with simple yet drool worthy garnish of whipped cream and crushed peppermint candies, it will make Thanksgiving and Christmas celebrations fun and memorable.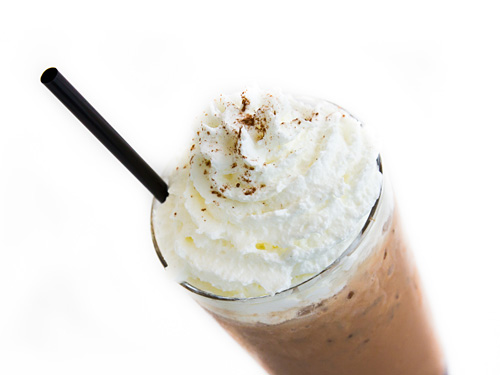 More Milkshake Recipes
Preparation Time:
5 minutes
Ingredients:
3/4 cup Milk
4 scoops Vanilla Ice Cream
2 tablespoons Chocolate Syrup
1 drop Peppermint Extract
Whipped Cream (optional)
Crushed Peppermint Candies (optional)
Directions:
Blend ice cream, chocolate syrup, peppermint extract and milk using blender or magic bullet until smooth, creamy and frothy.
Pour prepared peppermint chocolate milkshake into serving glasses.
Garnish with whipped cream and crushed peppermint candies and serve with straw.
Tips and Variations:
If chocolate syrup is not available, then replace vanilla ice cream with chocolate ice cream.
Add crushed chocolate bar or chocolate chips along with other ingredients in blender to make peppermint chocolate chip shake.
Taste:
Smooth and creamy chocolate taste with a nice and refreshing flavor of peppermint.
Serving Ideas:
This milkshake can be served as a dessert during Thanksgiving and Christmas holidays. It is a perfect non-alcoholic drink for kids at table while adults are enjoying peppermint cocktails.