Malted Milkshake prepared with low fat milk, malted milk and ice cream is simply yummy and healthy too. The addition of chocolate syrup, although in small amount, in its preparation gives malted shake an extra chocolaty flavor.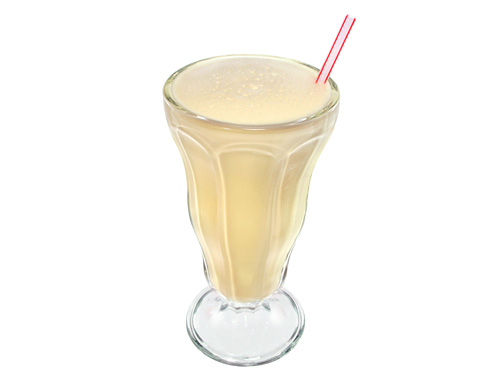 More Milkshake Recipes
Preparation Time:
5 minutes.
Ingredients:
6 scoops Vanilla Ice Cream
1½ cups Low Fat Milk
6 tablespoons Malted Milk
1 teaspoon Chocolate Syrup
Directions:
Blend ice cream, low fat milk, malted milk and chocolate syrup in a blender or magic bullet. Blend until a smooth creamy texture.
Fill up chilled serving glasses with prepared malted chocolate shake and serve.
Tips and Variations:
Malted milk is generally available in a grocery stores and kept at dairy section.
Use chocolate ice cream and chocolate syrup to make even more chocolaty chocolate malt milkshake.
Use malted milk powder dissolved in water as a substitute for milk.
Serving Ideas:
It is always fun to grab and drink low-fat malt shake at anytime. Serve it to kids as a healthy drink.