Chocolate Bread and Butter Pudding Recipe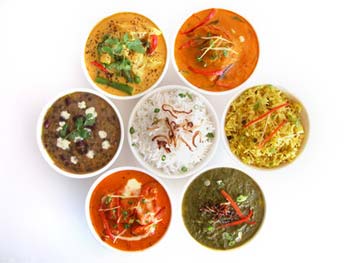 There is no other better way to fulfill your chocolate cravings than pampering your taste buds with rich, creamy and crunchy chocolate bread and butter pudding. This pudding is every dark chocolate lover's delight, which not only tantalizes taste buds and mind but also leaves them craving for more. Serve it warm or cold, it's tastier either way. Learn how to make delectable pudding at home with this easy recipe.
More Chocolate Recipes
Preparation Time:
20 minutes
Ingredients:
6 Leftover Bread slices (white or brown) or Fruit Bread slices
100 gms Dark Chocolate (60 percent cocoa solids)
4 tablespoons Butter, melted at room temperature
1½ cups Whipping Cream
1/4 cup Caster Sugar
2 tablespoons Cocoa Powder
2 medium Eggs, lightly beaten
1/2 teaspoon Vanilla Extract
1/4 teaspoon Ground Cinnamon
Directions:
Remove crusts from bread slices and cut each slice into 4 triangles or rectangles.
Grease 1.5 liter ovenproof baking dish with butter. Melt and mix chocolate, whipping cream, butter and caster sugar together in a bowl over a saucepan of simmering water. Take away bowl from the simmering water and stir to mix all ingredients. (You can also melt chocolate, cream and butter in microwave)
Take another bowl and whisk together cocoa powder, lightly beaten eggs, vanilla extract, ground cinnamon and melted choco-cream paste.
Pour 1/3 of egg-chocolate mix in a baking dish. Arrange half of bread triangles in slightly overlapping layer over mixture. Pour again 1/3 of mix evenly over it and make a second layer of bread using remaining bread triangles. Finish with an even layer of remaining 1/3 of egg-chocolate mixture.
Use spoon to press down breads so they are covered with the liquid. Keep it aside for an hour to let bread absorb the chocolate mixture and become moist.
Preheat oven at 350°F (180°C) and bake it for 30-35 minutes until top is crunchy but inside is still soft. Let it stand for 10 minutes.
Chocolate bread and butter pudding is ready for serving. Serve it warm.
Tips and Variations:
Use one-day old white bread, brown bread or fruit bread according to availability.
This recipe uses dark chocolate for extra strong coco flavor. However, if you don't like it, then you can use any other normal brown chocolate in this recipe.
Taste:
Sweet, crunchy on top and soft inside
Serving Ideas:
It can be served as a party dessert with a scoop of vanilla ice cream. The hot and cold combination of chocolate and vanilla is simply irresistible.