Green Tomato Ketchup Recipe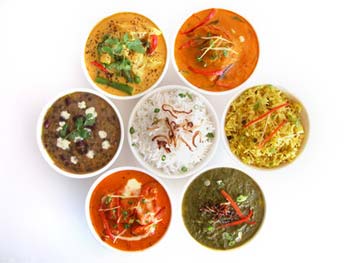 Green Tomato Ketchup recipe is one of the best recipes to make use of those small green tomatoes at the start of the fall and winter. Instead of wasting and throwing them away, make homemade tomato ketchup and use for making pasta, pizza and salad dressings. This recipe is one of the best ways to preserve and enjoy them through the year.
More Sauce Recipes
Preparation Time:
10 minutes
Ingredients:
6 medium size Green Tomatoes, chopped
1 Onion, chopped
2-3 Green Hot Peppers, chopped
3-4 cloves Garlic, minced
1/2 teaspoon Ground Pickling Spice
1/2 cup Vinegar
1 tablespoon White Sugar
2 tablespoons Olive Oil
1/3 cup Water
Salt
Directions:
Heat olive oil in a non-stick pan. Add chopped onion and chopped green hot pepper. Cook until onion becomes translucent. Add minced garlic and saute until light brown.
Add chopped tomato and salt and mix well. Cook on medium heat for 2-3 minutes, stirring continuously.
Add 1/3 cup water and ground pickling spice; simmer on low to medium heat until tomatoes become soft and tender or for around 10-15 minutes. Add more water if required. Stir in between occasionally.
Take away pan from heat and transfer its content to a blender jar. Blend it into smooth puree and sieve it.
Now, transfer sieved tomato puree in a pan and add vinegar and sugar.
Mix until sugar dissolves and cook for 4-5 minutes on medium heat, stir continuously.
Turn off heat and transfer it to sterilized jar.
Green tomato ketchup is ready.
Tips and Variations:
Adjust quantity of green hot pepper according to your taste.
Use any other cooking oil if olive oil is not available.
Taste:
Spicy, tangy and mild sweet
Serving Ideas:
Serve it as a dip with pasta, potato salad and spaghetti. Use it as a spread to make green tomato pizza, hamburger and hot dog.