Green Tomato Chutney Recipe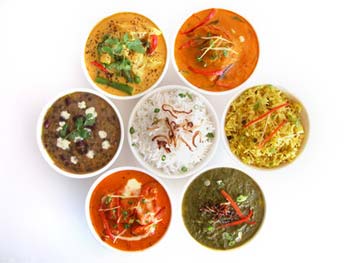 This green tomato chutney recipe is all about how to make tangy and spicy chutney from raw tomatoes in a simple and easier way. Even though its preparation process involves bare minimum sautéing and cooking, it's taste, thanks to the ginger, garlic and coriander leaves, can rival the best of the best tomato chutneys.
More Chutney Raita Recipes
Preparation Time:
5 minutes
Serves:
4 servings (3/4 cup)
Ingredients:
1 cup chopped Green Tomatoes (unripe tomato)
4 Garlic cloves, chopped
1/2 teaspoon grated Ginger
3 chopped Green Chillies
2 tablespoons chopped Coriander Leaves
1/2 teaspoon roasted Cumin Seeds, crushed
2 teaspoons Oil
Salt
Directions:
Heat oil in a non-stick pan. Add grated ginger and chopped garlic, sauté for 15-20 seconds.
Add chopped green tomatoes, green chillies and salt to taste. Mix well and cook over low flame until tomatoes become tender or for approx. 8-10 minutes. Stir occasionally in between to prevent sticking.
Turn off the flame and allow tomato mixture to cool at room temperature.
Grind cooked tomato mixture and coriander leaves together in a grinder to a smooth puree. Add 1 tablespoon water if required.
Transfer pureed tomato-coriander to a serving bowl. Sprinkle crushed cumin seeds over it and mix well.
Tangy and spicy green tomato chutney is ready, serve it with lachha paratha for palate satisfying experience.
Tips and Variations:
Add more green chillies to make spicier chutney.
Add 1 teaspoon sugar along with coriander leaves in step-4 to get an amazing sweet, sour and spicy taste.
Serving Ideas:
Indian breads like chapati and aloo paratha simply tastes delicious when served with green tomatoes chutney. Use it as a sour dip for snacks, chips, nachos, samosa, etc or serve it as a relish for roasted meats.