It is a delicious and creamy mixture of cheese, mayonnaise, garlic, pepper powder and herbs. The herbs and garlic adds subtle but noticeable flavor its creamy texture. Follow this easy and instant cheese dip recipe and make cut vegetables and crackers even more delicious.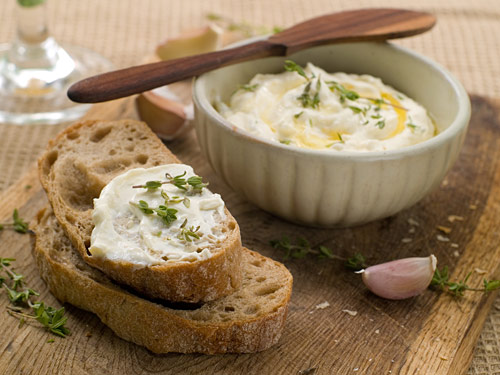 More Dip Recipes
Preparation Time:
10 minutes
Ingredients:
100 gms (approx 3.5 oz) Cream Cheese
1 tablespoon Mayonnaise
2 teaspoons Garlic Paste
1/3 teaspoon Black Pepper Powder
1 teaspoon Dried Mixed Herb
Salt
Directions:
Combine cream cheese, mayonnaise, garlic paste, black pepper powder, dried mixed herb and salt in bowl.
Mix well until creamy and smooth.
Keep it in a refrigerator for couple of hours and serve chilled.
Tips and Variations:
Add pepper powder and herbs according to your choice to get your taste.
You can also use fresh herbs instead of dried mixed herbs.
Add chopped green spring onions for variation.
Taste:
Salty, creamy and mild spicy
Serving Ideas:
Serve it with toast, crackers, cut vegetables, garlic bread etc.