Fried Peanut Butter and Jelly Sandwich Recipe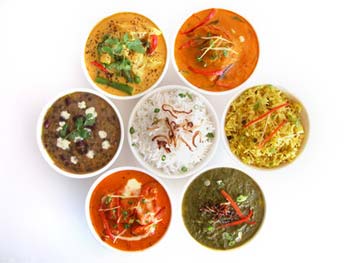 Get a change to your daily breakfast; prepare fried peanut butter and jelly sandwich. This yummy variation of classic sandwich will surely get you going for an awesome weekend. This addictive fried sandwich is like heaven on earth and experience it in your mouth by making it with this easy recipe.
More Breakfast Recipes
Preparation Time:
5 minutes
Ingredients:
2 white Bread slices
1 tablespoon + 1 teaspoon Butter
1½ tablespoons smooth or crunchy Peanut Butter
1½ tablespoons Jelly (flavor of your choice)
Sugar Powder, for garnishing
Directions:
Take one bread slice and spread a peanut butter over one side.
Take other slice and spread your favorite jelly on one side with knife.
Form a sandwich by placing both breads together, keeping sides with jelly and peanut butter together.
Heat 1 teaspoon butter in frying pan.
Spread 1/2 tablespoon butter on one side of sandwich and place it in a pan with buttered side down.
Cook over low heat until one side is golden brown and crispy.
Spread 1/2 tablespoon butter on other side and turn it. Cook this side as well until golden brown and crispy.
Turn off the heat and transfer it in a serving plate.
Sprinkle powderrd sugar over it and cut it into halves or quarters as per your choice.
Crispy fried peanut butter and jelly sandwich is ready to serve and calm your taste buds.
Tips and Variations:
Use brown bread in place of white bread if you are health conscious.
For a change, use your favorite jam instead of jelly.
Taste:
Crunchy, creamy and sweet
Serving Ideas:
Serve this sandwich alone or with any other snacks to your kids as afternoon snacks. Enjoy relaxed weekend breakfast with it and get the great kick start to your week end which you never want to end.