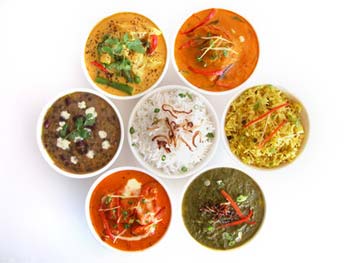 Crispy, sweet, salty and satisfying, the list goes on! Thats how this apple pear salad is. Olive oil, balsamic vinegar and orange juice based salad dressing makes it an extra ordinarily zesty. This healthy and juicy salad is a winner on all parameters of good food; taste, ease of preparation and health quotient.
Preparation Time:
10 minutes
Ingredients:
1 Red Apple, cored and diced
1 Ripe Pear, peeled and diced
1/4 cup seedless Red Grapes
1/4 cup Romaine Lettuce, torn into bite size pieces
2 tablespoons Honey Roasted Peanuts, coarsely chopped
1 tablespoon Balsamic Vinegar
1 tablespoon Orange Juice
1 tablespoon Olive Oil
1/2 teaspoon Sugar
Salt and Ground Black Pepper
Directions:
Wash and dry romaine lettuce, keep aside until called for use in later steps.
In a medium bowl, prepare salad dressing by whisking together balsamic vinegar, orange juice, sugar, olive oil, black pepper and salt.
Mix apple, pear, red grapes and honey roasted peanuts in another bowl. Pour dressing over it and toss gently to coat all ingredients with it.
Arrange romaine lettuce in a serving plate and spread dressed salad over it.
Chill it for 1 or 2 hours in refrigerator and serve.