Grilled Peanut Butter and Jelly Sandwich Recipe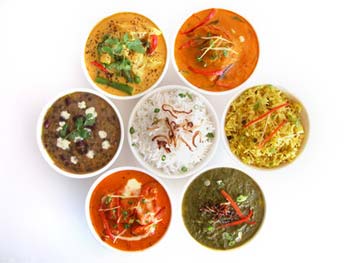 Tired of plain butter toast and sandwich? Try this grilled peanut butter and jelly sandwich with warm and mellow crust having lots of flavor, aroma and taste of peanut butter. Fresh out of the oven PB&J sandwich is irresistibly yummy. Indulge in this sandwich once and you are going to fall in love with it.
More Breakfast Recipes
Preparation Time:
5 minutes
Ingredients:
2 White Bread slices
2 teaspoons Butter
1 teaspoon smooth or crunchy Peanut Butter
2 teaspoons Jelly (flavor of your choice)
Directions:
Take one bread slice and make a thin layer of peanut butter on one side using knife. Do not spread too much peanut butter because it would melt while grilling.
Take remaining bread slice and spread your favorite jelly on one side.
Form a sandwich by placing both breads together.
Heat the griddle over 350 degree F.
Spread butter on one side of sandwich and place it on a griddle with buttered side down.
Cook until one side is golden brown and crispy for around 2-3 minutes.
Spread butter on other side of a sandwich and flip it. Cook this side also until golden brown and crispy.
Transfer to a serving plate and cut it into half or quarters using sandwich cutter or knife.
Tips and Variations:
Use brown bread instead of white bread if you are health conscious.
For a change, use your favorite jam in place of jelly.
Spread thick layer of peanut butter if you are not worried about it out of sandwich. Its generous amount makes every bite of this jelly sandwich a heavenly sticky and creamy.
If you do not want to grill it, then microwave it. Microwaving it will make peanut butter and jelly warm and gooey but keep the bread slices soft.
Taste:
Deliciously crispy and creamy sweet taste
Serving Ideas:
Enjoy it in breakfast with milk or as a light evening snack with your favorite drink.