Mushroom Barley Soup Recipe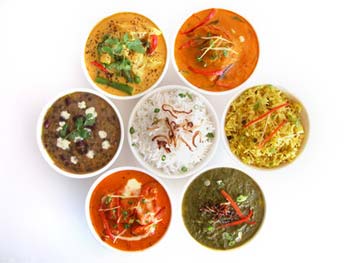 This soup brings together creaminess of mushroom and goodness of fiber rich barley in a delectable soupy form. This recipe uses the whole barley to make it wholesome and gain on its fibers as well as bran layer. The use of whole barley requires it be soaked in water for few hours before cooking, hence, make sure to plan your cooking accordingly. If you don't have time to soak it, then follow the tips given below to speed up the cooking process. Enjoy mushroom barley soup as healthy comfort food during winter and fall.
More Soup Recipes
Preparation Time:
15 minutes + 4 hours
Ingredients:
1/2 cup Barley
1 Onion, chopped
2 Garlic cloves, minced
1/4 cup chopped Carrots
1/4 cup chopped Celery Stalk
250 gms sliced Button Mushrooms
4 cups Vegetable Stock
2 teaspoons chopped Fresh Thyme Leaves
Freshly Ground Black Pepper to taste
1 tablespoon Olive Oil
Salt
Water
Directions:
Wash and soak barley in 1½ cups water for at least 4 hours or overnight before cooking. This process will make it easy to digest and fast to cook.
Heat oil in a large soup pot over medium heat.
Add onion and garlic and sauté until onion becomes caramelized or light brown.
Add carrots, celery and mushrooms and cook for 5 minutes with continuous stirring.
Add vegetable stock, soaked barley and salt, mix well and bring it to boil.
Reduce heat to low and cook covered until barley turns soft. It will take approx 15-20 minutes to cook.
Season with freshly ground pepper and add fresh thyme leaves. Cook uncovered over low heat for 10 minutes.
Turn off heat and transfer it to individual serving bowls.
Creamy mushroom barley soup is ready; serve it hot with toasted bread.
Tips and Variations:
If you do not have enough time to soak barley in water, then cook (covered) 1/2 cup barley in 4 cups water on low heat until soft. This may take approx 30-35 minutes.
Barely absorbs more liquid as it cools. Hence, if soup turns thick when chilled, add warm water and mix well.
Taste:
This soup has lots of flavor of mushroom, herbs and spices while barley adds a healthy quotient and subtle chewiness.
Serving Ideas:
It can be served as an appetizer or as a soupy accompaniment to toasted bread for light and healthy dinner.