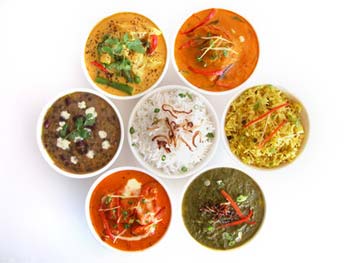 It is a creamy mix of prepared horseradish, mayonnaise, sour cream and lemon juice seasoned with dry mustard and ground black pepper. The pungent yet creamy taste and flavor of horseradish sauce makes it a preferred contrasting condiment for sandwiches, burgers and roasted meat.
More Sauce Recipes
Preparation Time:
5 minutes
Ingredients:
4 tablespoons Prepared Horseradish, drained
1/2 cup Mayonnaise
2 teaspoons Fresh Lemon Juice
1 teaspoon Dry Mustard
1 cup Sour Cream
1/2 teaspoon Ground Black Pepper
Directions:
Whisk together prepared horseradish, mayonnaise, dry mustard, sour cream, fresh lemon juice and ground black pepper until smooth in a small mixing bowl.
Cover and chill for at least 3-4 hours to allow blending and maturing of all flavors.
Serve it as an accompaniment or spread for meat, chicken and fish.
Tips and Variations:
Taste prepared horseradish before making the sauce because different brands can have different levels of spiciness. Adjust other ingredients accordingly to get the best taste.
Use cayenne in place of ground black pepper for variation.
Add finely chopped scallions (green onion) for variation.
Taste:
Sour, creamy and spicy
Serving Ideas:
It is generally served with roast beef, but can be used in a number of other dishes as well. Serve it as a spread for sandwiches, salads or as a dipping sauce for roast beef, meat, chicken, fish, BBQ Hamburgers, etc.