Horseradish Cream Sauce Recipe
Roasted Beef, beef tenderloin and rib roast taste much better when served with carefully prepared homemade horseradish cream sauce. There are many ways to prepare it; some recipes call for use of prepared horseradish and some call for freshly grated horseradish. This recipe follows the second approach to get more natural taste and flavors.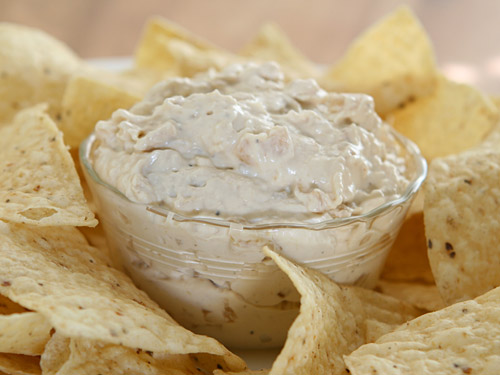 Preparation Time:
10 minutes
Ingredients:
3/4 cup Sour Cream
1 teaspoon White Wine Vinegar
3 tablespoons grated Fresh Horseradish
2 teaspoons Dijon Mustard
1/2 teaspoon Sugar, optional
1 tablespoon finely chopped Scallions, optional
1/4 teaspoon Cayenne
1/3 teaspoon Salt
Directions:
Important Note: Choosing a right quality of horseradish is critical to this recipe. Choose fresh and crisp horseradish. Do not choose soft, aged or spotted one as it will spoil the taste and prepared sauce will not be eatable at all.
Combine all ingredients in a mixing bowl and mix until smooth and creamy.
Cover and chill before serving.
Horseradish sour cream sauce is ready for serving.
Tips and Variations:
Replace vinegar with same amount of fresh lemon juice for variation.
Do not grate horseradish in advance; grate it just before you are ready to start the preparation. It should be mixed with vinegar immediately after grating. Once grated, if not used immediately or mixed in vinegar, the root starts to darken and loses its pungency and becomes unpleasantly bitter.
Taste:
Creamy, sour and mild spicy.
Serving Ideas:
It is a flavorful spread for beef sandwiches. It can be served as accompaniment or dipping sauce for roasted beef or rib roast is a simple delight to taste buds and it enhances the palatability of roasted beef.