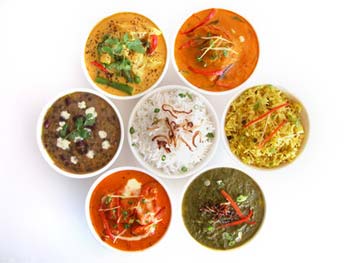 Nacho Dip prepared with this recipe is a delicious combination of cheese, mayonnaise, sour cream, salsa, tomatoes and other spices, which are arranged in tempting layers. It is a perfect accompaniment to serve with tortilla chips.
More Dip Recipes
Preparation Time:
10 minutes
Ingredients:
1/2 cup Mayonnaise
1/2 cup Sour Cream
1 cup Cream Cheese
1/2 teaspoon Black Pepper Powder
1/2 cup Tomato Salsa
1/2 cup finely chopped Green Onions
1 cup shredded Cheddar cheese
1/2 cup finely chopped Tomatoes
1/4 cup sliced Jalapeños (optional)
1/4 cup Olives (optional)
Directions:
Mix sour cream, mayonnaise, cream cheese and black pepper powder in a bowl using a hand mixer.
Spread prepared mixture in a baking dish as a bottom layer.
Spread green onions and chopped tomatoes over it. Cover them with a spread of salsa.
Top with shredded cheddar cheese, jalapenos and olives.
Cover baking dish with plastic wrap or aluminium foil and place it in refrigerator for an hour before serving.
Serve layered nacho dip with chips and enjoy.
Tips and Variations:
You can use any salsa of your choice.
If you want to have a tangy flavor, then add more salsa.
Add green bell pepper, red pepper, green olives or any other vegetables as garnish.
Serving Ideas:
Serve it with tortilla chips.