Sweet Potato Salad Recipe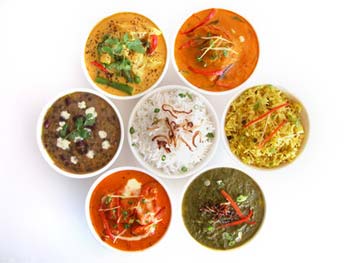 Great looking, great tasting, great textured sweet potato salad is a must have salad for sweet potato lovers. This salad is not just starchy but rich in complex carbohydrates, dietary fiber, beta carotene, vitamin C, and vitamin B6 as well.
Preparation Time:
10 minutes
Ingredients:
2 medium size Sweet Potatoes
2 Celery Stalks, chopped
2 tablespoons sliced Green Onion (scallions)
1/2 cup toasted and chopped Pecans
1/4 cup chopped Red or Green bell Pepper
2 Jalapeño Pepper, seeded and chopped
1/4 cup Mayonnaise
1 tablespoon Dijon Mustard
1/2 tablespoon Lemon Juice (optional)
1/4 teaspoon Fresh Ground Pepper
Salt
Directions:
Boil sweet potatoes in water until tender for around 15-20 minutes. Do not overcook them.
Drain and cool them at room temperature. Peel and cut into chunks.
Combine Dijon mustard, mayonnaise, lemon juice, fresh ground pepper, chopped jalapeño pepper and salt in a big bowl and prepare a salad dressing.
Add sweet potato chunks, chopped celery, sliced green onion, chopped pecans and chopped bell peppers.
Toss gently to coat all ingredients with salad dressing.
Sweet potato salad is ready to serve.
Serve it as you like, either at room temperature or chilled.