Apple Orange Juice Recipe
Many people ask, which juice is better, apple or orange? Well, we say that both are equal. Apple orange juice combines the goodness and nutrients of both apple and orange into one, giving you best of both the worlds. In addition to these, this recipe also uses honey to increase the health quotient.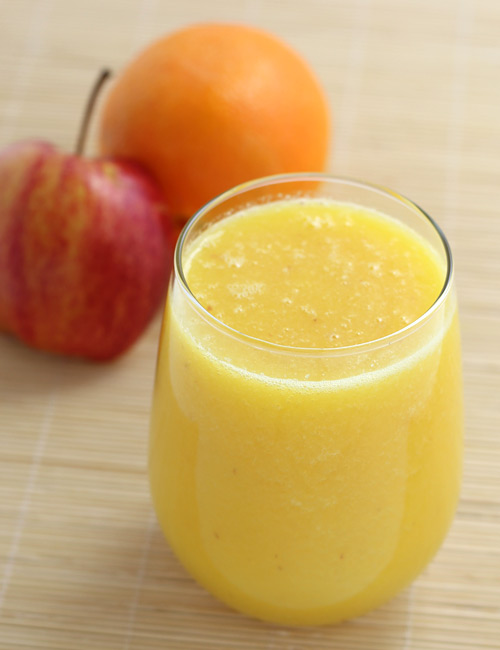 Preparation Time:
5 minutes
Ingredients:
2 Granny Smith Apples, cored and chopped
2 Oranges, cut in halves
2 teaspoons Honey (optional)
1 pinch Salt (optional)
Directions:
Squeeze out the juice of orange either by squeezing it of using electric citrus juicer.
Blend chopped apple in blender until smooth puree.
Add orange juice, salt and honey, blend again for 5 seconds on high speed.
Serve orange apple juice for immediate consumption.
Tips and Variations:
Add 2 carrots for healthier drink.
Do not add ice as it will dilute the juice. Instead, use chilled oranges and apples.
Serving Ideas:
It is an ideal drink for breakfast or anytime you like it. Cool and replenish your body with this juice on a warm summer evening or after a trek on week end outing.